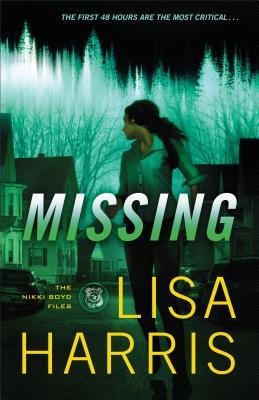 My thoughts:
As the sequel to Lisa Harris'
Vendetta
, the story in
Missing
easily captures the reader's attention and compels binge reading.
Nikki Boyd returns to solve another missing person's case when homicide discovers that the scene of the crime they are investigating actually involves a missing teacher and her husband. They call in Special Agent Boyd.
The plot engages Nikki's long-term friend, Tyler Grant, and his father-in-law. As Nikki follows clues to find the missing persons, action involving more murders, boats being bombed, and healing drugs actually causing death.
Nikki is personally involved in trying to find her missing sister, Sarah, and references to this ongoing situation are sprinkled through
Missing
. I really hoped that the author would have Nikki find resolution to this personal drama in
Missing
, but that seems to await future revelations.
I thoroughly enjoyed reading
Missing
and anticipate future stories from the author.
About the book: Nikki Boyd Enters the Deadly World of Counterfeit Drugs to Find a Missing Woman
Nikki Boyd isn't usually called in on homicides; her forte is missing persons. But when a case with two murdered and two missing pops up on a quiet suburban street, she's ready to start the investigation and find missing homeowners Mac and Lucy Hudson. When the first clues lead her to the boat of her friend Tyler Grant--and another dead body--Nikki must untangle what ties Tyler to the Hudsons. The clues pull her into a deadly maze of counterfeit drugs and a killer who will stop at nothing to silence anyone who threatens his business--including Nikki.
Christy Award-winning and bestselling author Lisa Harris puts readers right into the action in this fast-paced thriller that will have them turning pages long into the night.
DISCLOSURE: I received a complimentary copy from the publisher, Revell, to facilitate this review. Opinions are solely my own. I was not compensated.