If you are Tennessee bound, you should make Knoxville a priority stop on your family vacation. Many people pass right through Knoxville on their way to the Great Smokey Mountains or Gatlinburg and miss an opportunity to make some memories with the kids.
Knoxville offers up some great family activities that will have your kids begging to return year after year. If you fall in love with the city and want to stay, check out some
Knoxville real estate,
and make Tennessee your home. Here are a few must-visit places to have fun with your kids.
MUSE
MUSE is a 4000 square foot
indoor playground. Your kids will go crazy running and playing through all the exhibits. They will have such a good time; they won't even realize that they are learning while playing. The interactive exhibits offer up different challenges while weaving in the information that kids will love. They also have a fantastic planetarium that runs all day so you can enjoy it at any time without waiting.
Knoxville Zoo
Many kids love to take a day trip to the zoo. Also, the Knoxville Zoo has an impressive roster of animals for kids to observe and learn about. The most famous residents of the Knoxville Zoo are the endangered red pandas.
Knoxville Zoo is recognized for having more red pandas born at their zoo than anywhere else in the Western World. Aside from the adorable pandas, there are nearly 1000 other animals for you to check out on your visit. Plan to spend the whole day.
James White's Fort
James White was the founder
of Knoxville in 1783, and this fort serves as a monument of his accomplishments. Kids will love to visit the wood cabins and explore each one to learn what life was like on the frontier. You can even schedule a tour to get a more in-depth look at pioneer life during certain times of the year.
It's a real treat to experience. After your tour is completed, make sure you stop in the gift shop. They sell authentic pioneer days treats and other interesting items you might want to pick up. If you are a history buff, there are plenty of additional books to answer any questions that may arise after your trip.
Mead's Quarry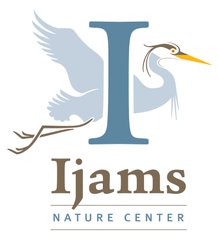 Mead's Quarry is part of
Ijams Nature Center
, which is a trip all by itself. Ijams is an urban wilderness preservation initiative. Ijams encourages visitors to get out and mountain bike, hike and explore everything they have to offer. Mead's Quarry was famous for its pink marble.
Now, the Quarry has been transformed into a 25-acre lake that is the main reason to visit. The lake is an excellent spot to watch wildlife. If you are an adventurous family, you can rent canoes, kayaks, even stand up paddleboards to get an up-close view. If you visit in the warmer months, take a dip in the cool waters and make a day of it. Many locals make this their go-to destination for summer fun.
DISCLOSURE: This is #sponsored #ad for which I am being compensated to share with my readers. I have reviewed the information and it is worthy of recommendation.