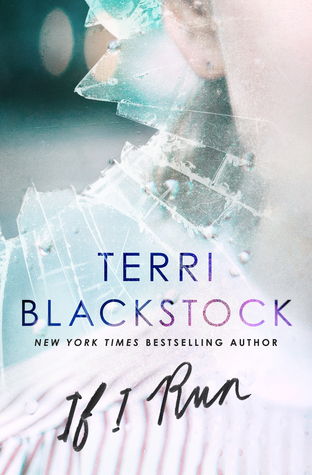 My thoughts:
The story is told from the viewpoint of the male and female protagonists. Casey is the young woman fugitive who is running for her life. Dylan is the young man who has been engaged by the parents of the slain man to find Casey who is suspected of killing their son.
As each speaks and we learn what is happening from their points of view. We see an intelligent, strong young woman who has instincts for survival and the financial means to do so because she has a small inheritance from her deceased father. The death of this deceased father who was a cop is pretty much the key to the entire
If I Run
situation.
Dylan and, yes, Casey both are are dealing with the terrors of PTSD in their lives. His from serving in the military and her's from her father's death.
The side-plot in this story involves Casey discovering a crime of long-standing and sacrificing her own safety and fugitive status to rescue a victim of this crime. Exciting! Terrifying! Spellbinding!
As the reader flips page after page of this engaging read, he or she will find himself questioning "Would I run?" "Would I save the victim?" "Would I.......?"
About the book:
Get ready for the newest thrill ride from New York Times bestselling author Terri Blackstock:
If I Run!
Casey knows the truth.
But it won't set her free.
Casey Cox's DNA is all over the crime scene. There's no use talking to police; they have failed her abysmally before. She has to flee before she's arrested . . . or worse. The truth doesn't matter anymore.
But what is the truth? That's the question haunting Dylan Roberts, the war-weary veteran hired to find Casey. PTSD has marked him damaged goods, but bringing Casey back can redeem him. Though the crime scene seems to tell the whole story, details of the murder aren't adding up. Casey Cox doesn't fit the profile of a killer. But are Dylan's skewed perceptions keeping him from being objective? If she isn't guilty, why did she run?
Unraveling her past and the evidence that condemns her will take more time than he has, but as Dylan's damaged soul intersects with hers, he is faced with two choices. The girl who occupies his every thought is a psychopathic killer . . . or a selfless hero. And the truth could be the most deadly weapon yet.
Begins January 27
ENDS February 15 @ 12:01 a.m. ET.
Open to USA addresses only.
a Rafflecopter giveaway
Read more reviews & get more information - click here
Author:
Terri Blackstock has sold more than six million books worldwide and is a New York Times bestselling author. She is the award-winning author of Intervention, Vicious Cycle, and Downfall, as well as the Cape Refuge, Newpointe 911, the SunCoast Chronicles, Restoration, and Moonlighters series.

DISCLOSURE: I received a complimentary copy from Litfuse Publicity Group on behalf of Zondervan Publishing and the author to facilitate this review. I was not compensated for the review and opinions are my own.