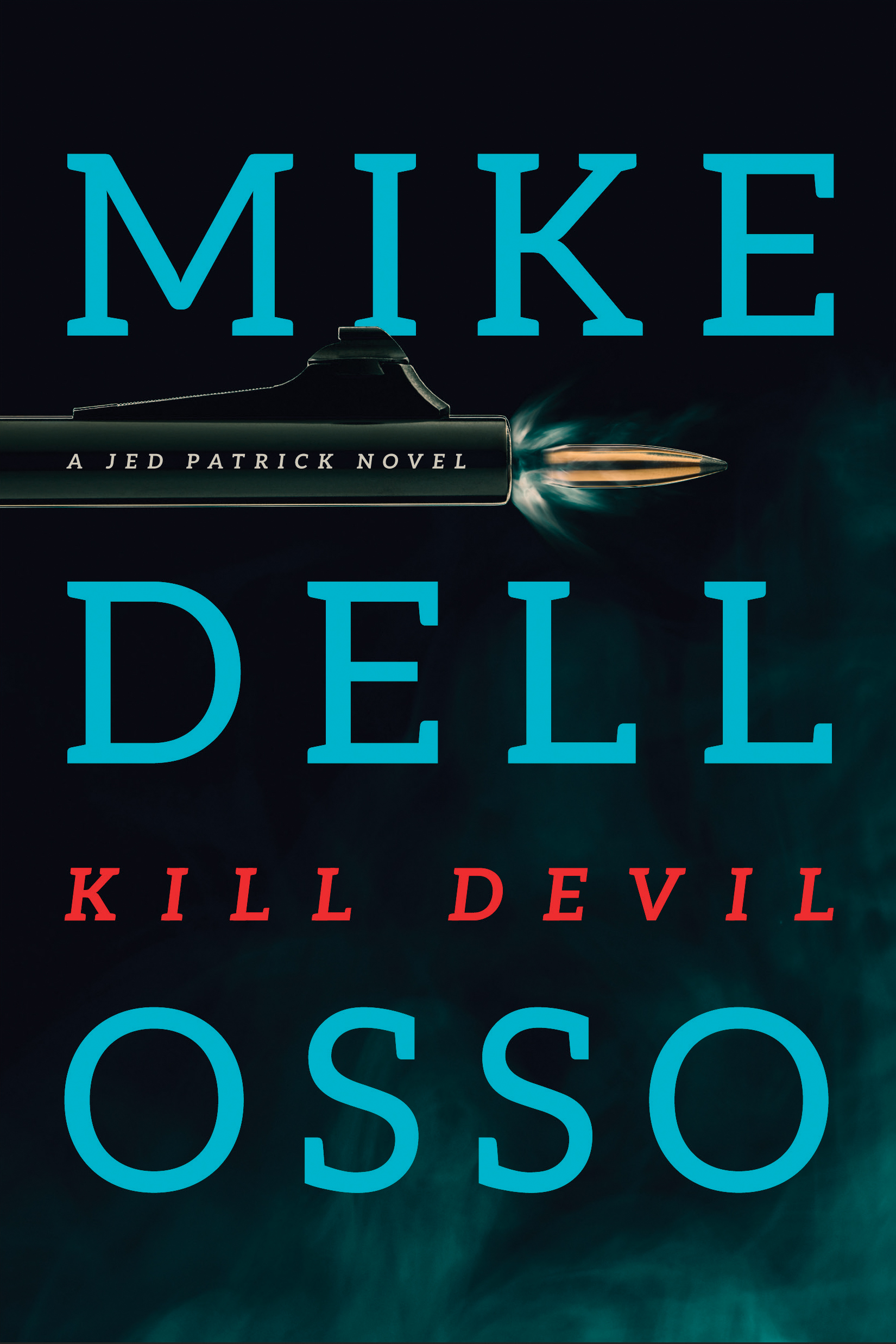 Before we get to my review, there are a couple of questions and answers from Mike Dellosso that give us some insight into him as an author and into the premise of this book....
How did you come up with the concept for the Jed Patrick series?
It started with my obsession with the Jason Bourne series and character. I love the whole concept. I've also been interested in government conspiracy theories, coverups, black-ops, that whole sort of "underworld" that exists in the shadows. I'm also quite a family man. So that got me thinking about what it could look like if those two worlds collided. What if a family man discovers that he has a past he has no memory of and that the mysterious past involved conspiracy, cover-ups, black-ops and him being a super soldier? Then to top it off I wanted to put a unique spin on it and infuse elements of faith into the story. That alone set the concept apart and opened a whole new world of possibilities for the storyline.
You don't shy away from violence in your novels. How do you handle writing those situations as a Christian author?
I handle them carefully. I know it may not seem like it to some readers but I do put a lot of thought into how I handle violence in my books. I want the reader to feel the gravity of the situation, the intensity of the moment, but I need to draw the line on how much I describe and finding where that line should be is a challenge at times. I'm sure I've crossed the line at times for some readers but for me, I'm careful to stay on the side that gives the reader the information he or she needs without glorifying the violence or glamorizing it.
My thoughts:
A story with as much intrigue, danger, corruption, and violence as well as a high element of surreal scenes is usually thought to be the domain of the male reader. I had seen the first book in this series,
Centralia
, and for some reason - perhaps a bit of squeamishness - I didn't choose to read it (it now resides on my to-be-read shelf). With the opening of
Kill Devil
the reader is immediately immersed into scary drama as it unfolds for Karen, sweet Lilly, and Jed. They've been found and it is not good.
Mike Dellosso captured my attention right away and I read on. And on. And on. This is a read that will virtually have the reader - male and female alike, literally holding their breath. And it would have been better to have read
Centralia
first, but it is not a do-or-die miss.
The surreal scenes are caused by mind manipulation and this makes one wonder just how far today's scientists or those of the future will go to manipulate people and create super warriors.
You've gotta love sweet little Lilly as she voices her strong faith in God. She is a true inspiration to the reader just like she is to her Mom and Dad. This is a faith infused story but it is not overwhelmingly so. These are simply folks who love God and place their trust in Him even in the most trying situations.
I liked the book and wonder is Mike Dellosso is going to give us a sequel?
About the book:
Jed Patrick is convinced he's doing all it takes to keep his family safe—new names, new location, new identity. But just when he thinks he finally has his life back, trained men claiming to be CIA agents break in and threaten his wife and daughter, proving once and for all his family will never truly be safe until he eliminates the agency dead set on hunting him down.
Not knowing if Karen and Lilly are better off by his side or in hiding, Jed is determined to protect them while finding a way to use the classified information that he possesses to dismantle the Centralia Project. But he soon learns that eliminating Centralia may require compromising his own values. As danger escalates, Jed isn't sure whether there's anyone or anything he can trust—including his own senses.
Mike Dellosso
is the author of several novels of suspense, an adjunct professor of creative writing and popular conference teacher, a husband, and a father. Born in Baltimore, Mike now resides in southern Pennsylvania with his wife and four daughters. His latest novel is Centralia.
- See more at:
http://tyndaleblognetwork.com/1_title/author-bio.php?authorID=1492#sthash.eTDF9UlK.dpuf
DISCLOSURE: I was provided a complimentary copy of this book by Tyndale House Publishers to facilitate this review. Opinions are my own. I was not compensated for the review.