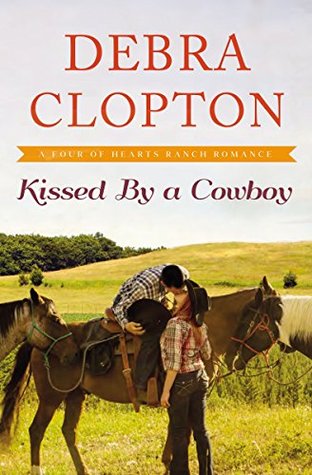 About the book:
Cassidy was looking for a home and a place to belong . . . not for a cowboy to steal her heart.
Having lived through her parents' endless string of "matrimonial bliss gone wrong," Cassidy Starr knows when the odds are not in her favor. Divorced and humiliated, her faith on rocky ground, Cassidy is through with love. She's been bucked off that horse far too many times. Instead, she returns to Wishing Springs, Texas, and the rundown farm she's inherited from her great aunt Roxie. She'll reopen the strawberry farm and a bed & breakfast and follow in her aunt's footsteps, remaining forever-independent, happy . . . and single.
Rancher Jarrod Monahan's hands are full running the ranch, looking after his ailing grandfather, and chasing down a group of rustlers on the loose. He's pushed his longing for a family to the bottom of his list of priorities. Besides, he was in love once but ran scared and lost his shot at happiness. But suddenly, the biggest regret of his life has moved in next door with a wounded heart, determined to become a spinster . . . and that's a challenge that Jarrod can't pass up.
Jarrod sets his mind to breaking down the walls around Cassidy's stubborn heart. How can he show her that a cowboy's kiss lasts forever? For the good folks of Wishing Springs, falling in love has never been so much fun to witness.2/23
My thoughts:
Debra Clopton writes an entertaining contemporary story, and this third in the series was awaited with anticipatory thoughts of fun and relaxed reading. I was not disappointed on that level. I knew with a title such as "Kissed by....." that it might entail more kissing than I like for my reading and reviewing. But I do enjoy Ms. Clopton's stories, so I dove into reading it.
The story is warm and entertaining and the characters realistic, charming, quirky, lovable. The little town has a bit of everything and a heaping dose of friendliness and caring.
Cassidy has returned to the home of her beloved aunt deceased for several years. Seeking a new life in a new place following her divorce after eight years married to a man who has been grossly unfaithful to her, she desires to establish a Bed and Breakfast and small business on this inherited property she loves. It is close by the ranch of the man who previously broke her heart prior to her marriage.
So Cassidy is dealing with the aftermath of divorce, refurbishing and refitting the property to ready it for her dreamed future, and trying to convince everyone she is not interested in a new relationship with a man. But then there is a whole lot 'o kissing going on.
This is not a story I would particularly want to pass along to a teen. While it is not truly offensive, some things you just need to keep a bit low key.
GIVEAWAY
Begins February 9