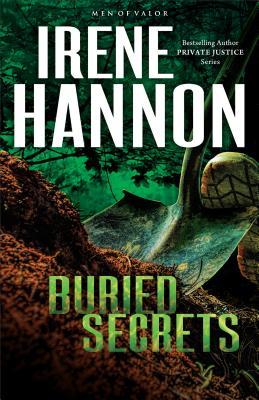 About the book:
After seven years as a Chicago homicide detective, Lisa Grant has hit a wall. Ready for a kinder, gentler life, she takes a job as a small-town police chief. But the discovery of a human skeleton by a construction crew at the edge of town taxes the resources of her department. A call for assistance brings detective Mac McGregor, an ex-Navy SEAL, to her doorstep. As they work to solve the mystery behind the unmarked grave, danger begins to shadow them. Someone doesn't want this dead person telling any tales--and will stop at nothing to make certain a life-shattering secret stays buried.
My thoughts:
As this story begins, a trio of young folks are involved in the stealth burial of another of their group. Circumstances surrounding the "why" they need to dispose of the body in secrecy are not revealed. That leaves the reader spinning reasons throughout the story. We are brought forward in time to the current day when the three are again brought tenaciously together because of their buried secret.
While this is one of the "Men of Valor" stories, it seems to me that the primary focus is on the female protagonist as she seeks to unravel the clues for the recently unearthed body.
Personalities and flawed characters are fleshed out by the author as Lisa Grant uses her formerly used skills honed by her position with the FBI in Chicago to solve this long time secret. As Lisa and "Man of Valor," Mac McGregor, team up to bring justice for the person so long buried. Draw together further by romantic feelings toward each other, they determine to table this interest until they are finished working the case.
As usual, Irene Hannon has written an exciting story where faith is the root of her characters' hearts.
Find it HERE on www.FamilyChristian.com
Begins April 21 & ENDS May 6 @ 12:01 a.m. EDT.
Open to USA addresses only.
NOTE: Family Christian is providing the $25 Family Christian Appreciation Certificate for one of Chat With Vera's readers.
Author, Irene Hannon
is the bestselling author of more than forty-five novels, including That Certain Summer, One Perfect Spring, and the Heroes of Quantico, Guardians of Justice, and Private Justice series. Her books have been honored with two coveted RITA Awards from Romance Writers of America, a Carol Award, three HOLT Medallions, a Daphne du Maurier Award, two Reviewers' Choice Awards from RT Book Reviews magazine, a Retailers' Choice Award, a Booksellers' Best Award, and a National Readers' Choice Award. In addition, she is a two-time Christy Award finalist, and Booklist included one of her novels in its "Top 10 Inspirational Fiction" list for 2011. Learn more at www.irenehannon.com.
DISCLOSURE: I received a complimentary copy from the publisher,
Revell a division of Baker Publishing Group
, to facilitate this review. Opinions are my own. I was not compensated for this review.