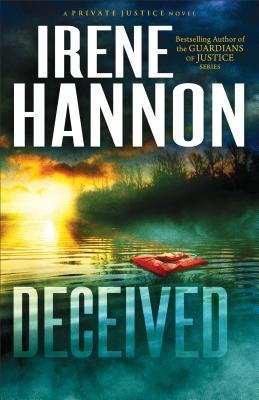 SBN13:
9780800721251
http://bakerpublishinggroup.com/books/deceived/338200
About the book: For three years, Kate Marshall has been grieving the loss of her husband and their four-year-old son in a boa
ting accident. But when she spots a familiar-looking child on an escalator in the mall, she is convinced it is the son she thought was dead. With police skeptical of her story, she turns to private investigator Connor Sullivan. The former Secret Service agent is dubious but agrees to investigate. Digging into the case he discovers that the incident may have been no accident at all. But if Kate's son is alive, someone is intent on keeping him hidden--and may be willing to go to lethal lengths to protect a sinister secret.
As Irene Hannon's many fans have come to expect, "Deceived" is filled with complex characters, unexpected twists, and a riveting plot line that accelerates to an explosive finish.
My thoughts: As usual, Irene Hannon has brought readers a book that entertains and keeps them guessing until the end. I found Deceived captivated my interest right from the beginning.
It is hard to fathom the depth of sorrow encountered by Kate over the loss of her husband and young son. It is difficult to imagine the insane evil drifting through the book. It was a pleasure to encounter the skill, intelligence, and sterling character of Conner who worked through the process of solving the mystery in Deceived.
I found the suspense, sweet romance, well-drawn characters, and complex plot intriguing. The twist at the end was unexpected but entirely plausible. This is book three in the series, and a strong stand-alone book. However, I recommend you read all three to reap a bounty of enjoyable reading.

About the author: Irene Hannon, who writes both romance and romantic suspense, is the author of more than 45 novels. Her books have been honored with two coveted RITA Awards from Romance Writers of America (the "Oscar" of romantic fiction), a National Readers' Choice Award, three HOLT Medallions, a Daphne du Maurier Award, a Retailers Choice Award, a Booksellers' Best Award and two Reviewers' Choice Awards from RT Book Reviews magazine. She is also a two-time Christy Award finalist.
A former corporate communications executive with a Fortune 500 company, Irene now writes full time.
DISCLOSURE: I received a complimentary copy from Revell in exchange for this review. Opinions expressed are solely my own. I was not compensated for this review.