My thoughts:
The illustrations are fun and grasp the rawness of construction sites in the city. Background sketches show completed buildings of varying types and skeleton buildings in the midst of being built.
The main theme of the book is that it takes "breakers" to prepare the area, ground, site for the "builders" to actually build the building. Both are important and do important work.
The action in the story also revolves around a family situation where Dad leaves in the morning without his lunch. So the kids take off, with mother's blessing, to take the lunch to Dad.
They run across town past a lot of city activity. They have quite a distance to go. They are young children (or so they appear in the pictures) and are in the middle of a big city. Past busy city streets and construction sites. They do make it safely to their destination and their love of their father is obvious.
A thought of mine..... if giving this book to a child, why not give a set of construction trucks, etc. Perhaps a young child's tool set. You might even be able to find a "hard hat."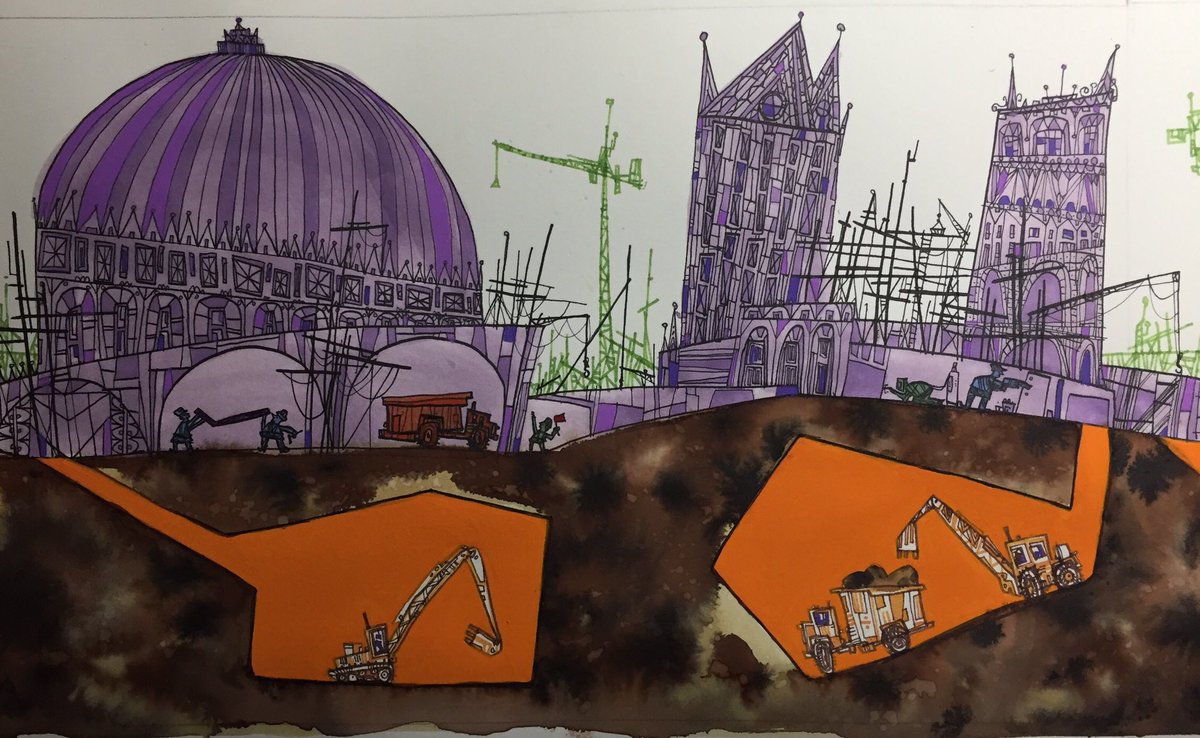 About the book:
Experience the bustling energy of an urban construction site with Steve Light's colorful celebration of builders, breakers, and the machines they use.
When their dad forgets his lunch box on his way to the construction site, a young brother and sister set out to take it to him, and along their way witness all the noisy, exciting action of a build site in the city. With builders building, breakers breaking, and a whole host of impressive machines and vehicles hard at work, this book bursts with color and offers children plenty to enjoy. In his trademark intricate style, Steve Light captures the satisfaction of working hard to create something new -- and, of course, taking a well-deserved break.
2 Winners Each Receive 1 Copy of Book
Begins November 9
Ends November 28 at 12:01 a.m. ET
Open to USA and CANADA addresses
(No P.O. Boxes, please)
a Rafflecopter giveaway
DISCLOSURE: I received a complimentary copy from Candlewick Press to facilitate this review. Opinions are mine alone and are freely given. Giveaway prize is provided and sent direct to the winner by the publisher.