Welcome to the
Not-So-Common Cents
Blog Tour & Giveaway!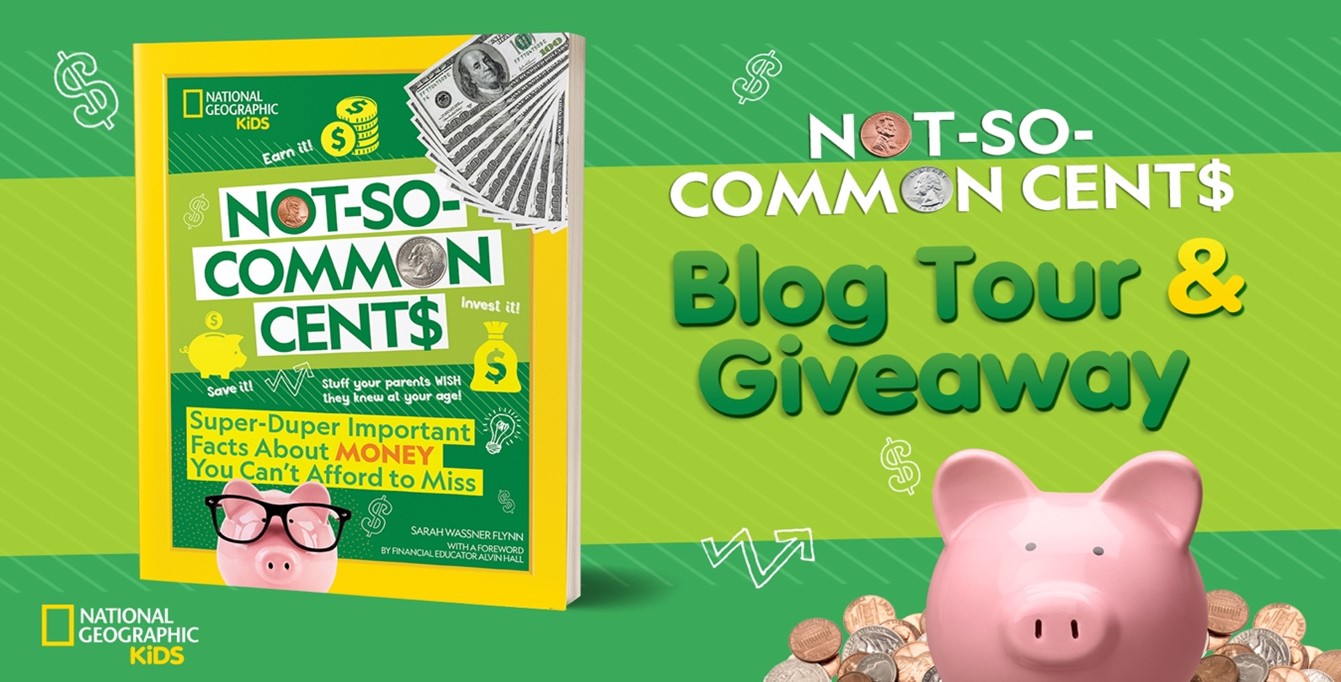 To celebrate the release of Not-So-Common Cents by Sarah Wassner Flynn, featuring a special forward by financial educator Alvin Hall, blogs across the web are hosting exclusive excerpts from this ultimate book of all things money, as well as 5 chances to win a copy!
Bitcoins and Beyond: The Dish on Digital Money
BIT BY BIT
Before there was email, there was snail mail. And before there was cryptocurrency, there was conventional currency—money that is backed by a government (aka fiat currency). For decades, fiat currency has been the accepted form of payments and exchanges of money within a country.
VIRTUAL CURRENCY Enter cryptocurrency. Around 2009, something called Bitcoin came onto the scene, which exists only in a virtual world. So, instead of having actual coins and bills you can see and feel and watch pile up in a piggy bank, you have a stash of digital dollars tucked away on the internet. Today, Bitcoin is the most recognizable form of cryptocurrency, but there are more than a thousand other kinds out there.
FUN FACT!: In September 2018, the word "bitcoin" was added to the Official Scrabble Players Dictionary.
MONEY MYSTERY The story goes that Bitcoin was invented by a Japanese man named Satoshi Nakamoto. The thing is, no one knows who Nakamoto actually is. After introducing Bitcoin to the world by writing a nine-page paper describing a plan for this new form of currency, Nakamoto remained anonymous. While several people have come forward falsely claiming to be him (and one man even filed a lawsuit to prove that he is Bitcoin's creator), Nakamoto's identity may always remain a mystery.
HOW CRYPTOCURRENCY WORKS So how does it work? To start, all transactions happen online. And they are not regulated by the government, like traditional currency is. People exchange cryptocurrency among each other without going through a bank. If you pay for something with cryptocurrency, your wallet ID (a series of numbers and letters unique to each user) appears in a public log, known as a blockchain. Each digital coin has its own blockchain, and they're different from one another.
VARIED VALUE The biggest difference between cryptocurrency and regular money? Its value! Cryptocurrency has no fixed worth. Its cost goes up and down, like gas prices. Recently, the price of one bitcoin has gone from around $29,000 to $41,000 and back down again. (But you can buy pieces of one bitcoin, known as satoshis, for a lot less.) So what's up with the crazy fluctuation of the cost of cryptocurrency? It's all about supply and demand. The more people want cryptocurrency, the more it'll cost. And again, unlike regular currency, its value is not regulated or controlled by a government.
CREATING CRYPTOCURRENCY So how is cryptocurrency created and what is it? All cryptocurrency is "mined." Unlike gold miners who used pickaxes and elbow grease to pluck shiny nuggets from the soil, cryptocurrency miners on computers compete to solve complicated math calculations and puzzles. Once a problem is solved, a new "block" is added to the chain and more cryptocurrency is created. The miner is then rewarded with cryptocoins, which they can then keep or sell.
BUY AND STORE To get cryptocurrency, people go online and buy it from websites called exchanges. From there, it's stored in a digital wallet, which is a password-protected space on a phone, in the cloud, on a computer, or on a flash drive.
THE DARK SIDE OF CRYPTOCURRENCY Cryptocurrency only exists online, so it's an easy target for hackers looking to make quick money. In fact, reports of cryptocurrency crimes—which include everything from straight-up stealing to scams—have increased 312 percent a year on average since 2016. If crypto isn't stored in a supersecure place online, hackers can gain access to crypto wallets or breach entire cryptocurrency exchanges and collect millions. Even scarier? Because cryptocurrency can be exchanged anonymously and privately, it can be used as a way to fund terrorist organizations or other criminal activities, posing a serious security risk. As a result, governments around the world are working hard to target and stop crypto criminals.
THE FUTURE OF CRYPTOCURRENCY Because cryptocurrency isn't something you can hold in your hand (or put into an actual wallet) and because it's not regulated by a government, it has its share of skeptics, including some leading economists and financial experts. So while the jury is still out on whether cryptocurrency will be the wave of the future, currently all crypto-currencies combined account for less than about 0.7 percent of all the world's money.
IS BITCOIN BAD FOR THE ENVIRONMENT? In a word, yes. Worldwide, Bitcoin mining operations use more energy than the entire nation of Sweden, according to the Cambridge Bitcoin Electricity Consumption Index. And a single Bitcoin transaction uses the same amount of power as the average American household consumes in a month. While these stats are staggering, efforts are underway to reduce the consumption and carbon emissions from crypto mining, an important move in curbing climate change.
Cha-ching! Learn everything adults wish they knew about money when they were kids―and more―including how to make it, save it, and multiply it!
While money certainly isn't everything, one fact is true: No matter where you live in the world, money is a basic necessity. From the clothes on your back to the food on your plate, chances are, money is somehow involved in almost all of your day-to-day activities.
In this book you'll discover exactly what money is, along with:
·How society went from bartering to using bucks · Basics of saving (including some brilliant hacks), investing, and interest · What "credit" really means · Inventive ways to get your ideas flowing and money growing · What the stock market is, and how money moves around the world today · Ins and outs of cryptocurrency and other "new" money · The importance of giving back―one of the best things a fiscally responsible global citizen can do · Why being smart with money = a big step toward independence
So jump in, and find out the mind-blowing secrets and stats about money!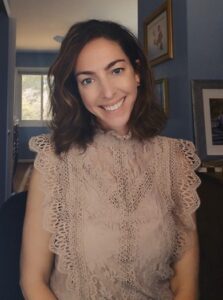 About the Author: SARAH WASSNER FLYNN is a longtime writer for National Geographic Kids. She loves writing, running, and triathlons. When she's not writing about races, she's usually training or competing in one. She also writes nonfiction books and articles for kids and teens, like National Geographic Kids National Park Guide U.S.A., This Book Stinks!, Weird But True Know-It-All Greek Mythology, and Girls' Life Guide to Being the Most Amazing You. Website | Instagram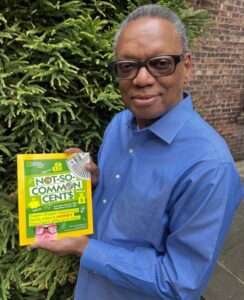 About the Foreword Writer: ALVIN HALL is an internationally recognized, award-winning financial educator, author, and television and radio host. He's the author of the best-selling financial advice books You and Your Money, Your Money or Your Life, What Not to Spend, Getting Started in Mutual Funds, and his 2008 children's book Show Me the Money. In 2006, he was awarded the Wincott Award for business journalism for his 2006 documentary Jay-Z: From Brooklyn to the Boardroom about the life of rapper Jay-Z. In addition, he was the longtime host of the award-winning BBC radio finance program Your Money or Your Life. Website | Facebook | Twitter
GIVEAWAY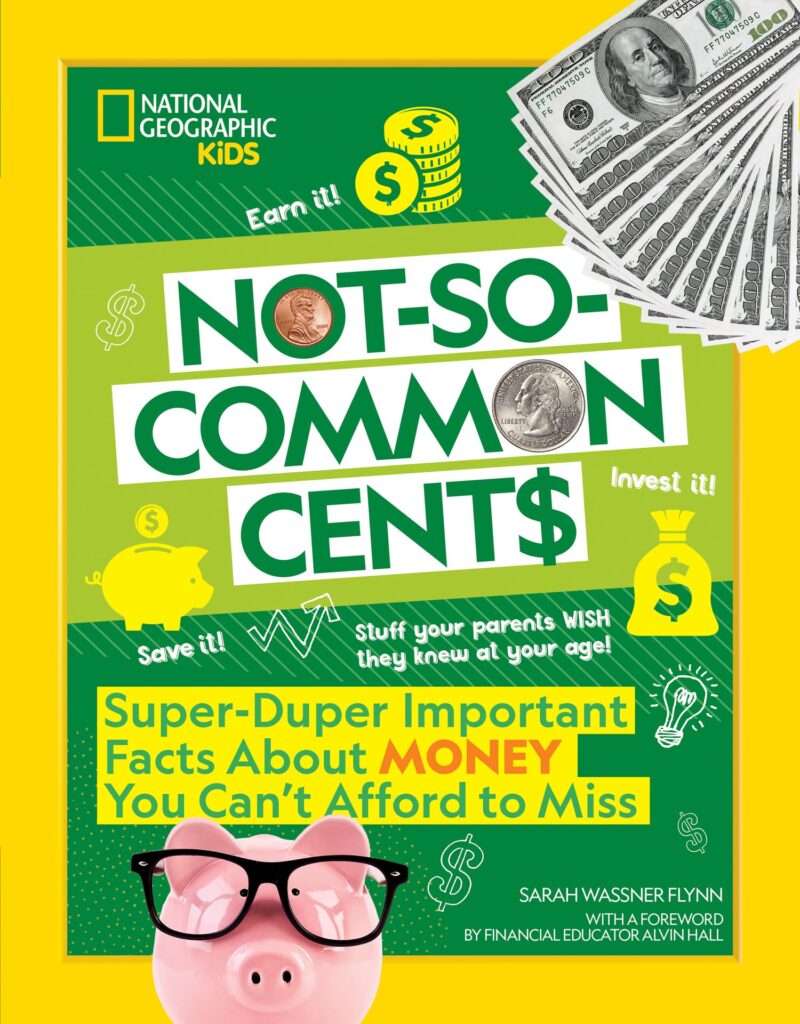 One (1) winner will receive a copy of Not-So-Common Cents
US/Can only
Ends 3/11 at 11:59 pm ET
Enter via the Rafflecopter below
Visit the other stops on the tour for more chances to win!
Blog Tour Schedule:
February 27th — Log Cabin Library
February 28th — Eye-Rolling Demigod's Book Blog
March 1st – Crafty Moms Share
March 2nd - Geo Librarian
March 3rd — Chat With Vera
DISCLOSURE: I received a complimentary copy of the book. Text and giveaway are provided by publicist. Winner's prize is provided and shipped directly to the winner by publicist or publisher.
Chat With Vera
is not responsible for lost or misdirected prizes.