No matter one's age, you probably remember the argyle socks. Men wore them - usually mid calf length. School kids wore them as knee hi's. We wore them with "Bermuda shorts," skirts, and jeans.
They are classics. And they can be found by clicking here!
Now they are fun! Fun! Fun!
Check out the vast assortment of traditional "knee hi" argyle socks on the Chrissy Website. There are
BOLD
socks and then there are socks for the more staid personalities. You'll love to grab some for yourself and for gifting.
What about that cheerleading team? Get some in team colors!
Product information:
The argyle pattern has been a styling favorite for many generations. The classic argyle pattern comes from a tartan in the Argyll region of western Scotland; a symbol of the family clan Campbell. Scottish Highlanders back in the 17th century wore this style of patterned socks, which were historically referred to as "tartan hose". In the 1920s, argyle print became incredibly popular in the US and the UK, especially for golfers. When the pattern took off in popularity it became fashionable casual wear, a symbol of class and distinction. Since then it has continued to enjoy widespread popularity on and off the sports field. Some Olympic cycling and basketball teams still use an argyle patterned uniform, and it continues to be popular casual wear for both men and women.
Our range of argyle print knee-highs offers fun and modern versions of this traditional pattern. The Scottish inspired clusters of diamonds are an attractive and timeless look, especially for students and athletes. From classic to chic, you can choose from a tame pair of black and maroon knee highs to a daring black and neon pink combination. When you're looking for a classic style, you just can't go wrong with argyle.
These knee-highs make for an excellent gift and they come in Christmas colors, Red, White and Blue for the 4th of July or a romantic red for Valentine's Day. Combine them with a short skirt and channel your inner "Braveheart" beauty.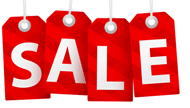 You can find them at
kneehighsocks.org/products/Argyle
and right now there is a sale going on that you won't want to miss.
And they are made in the USA.......
DISCLOSURE: This is a sponsored promotion meaning I either received a product in exchange for or to facilitate a review or I was compensated monetarily for posting produdct content.