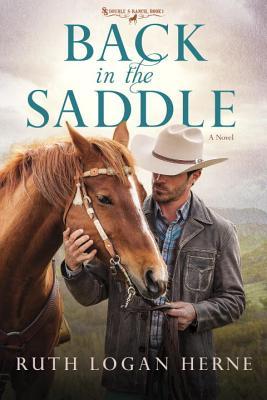 About the book:
The prodigal is coming home.
It's been a long time since Colt Stafford shrugged off his cowboy legacy for shiny Manhattan loafers and a promising career on Wall Street. But when stock market manipulations leave him financially strapped, the oldest son of legendary rancher Sam Stafford decides to return to the sprawling Double S ranch in Gray's Glen, Washington. He's broke, but not broken, and it's time to check in with his ailing father, and get his legs back under him by climbing into the saddle again.
He doesn't expect to come home to a stranger pointing a loaded gun at his chest---a tough yet beautiful woman that Sam hired as the house manager. Colt senses there's more to Angelina Morales than meets the eye and he's determined to find out what she's hiding . . . and why.
Colt's return brings new challenges. Younger brother Nick has been Sam's right-hand man at the ranch for years and isn't thrilled at having Colt insert himself into Double S affairs. And the ranch's contentious relationship with the citizens of Gray's Glen asks all the Stafford men to examine their hearts about what it truly means to be a neighbor. And as Wall Street recovers, will Colt succumb to the call of the financial district's wealth and power---or finally the courage to stay in the saddle for good?
Begins March 29
ENDS April 13 @ 12:01 a.m. ET.
Open to USA addresses only.
If you have won a contest from Litfuse Publicity Group or this publisher in the past 30 days prior to contest closing, you are ineligible to win.
Author info:
Ruth Logan Herne has more than half a million books in print, including fifteen Love Inspired contemporary novels. Back in the Saddle is the first book in her new western romance series. Ruth is a founding member of Seekerville, a popular writing collective blog. A country girl who loves the big city, Ruth and her husband live on a farm in upstate New York.
DISCLOSURE: I was provided a complimentary copy by Litfuse Publicity Group to facilitate this review. Opinions are my own. I was not compensated for this review.