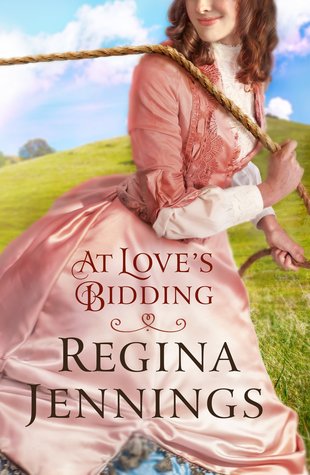 ISBN13:
9780764211416
Bethany House
About the book:
She
sells priceless antiques. He sells livestock by the pound. Is he really the man to make a bid for her heart?
After helping her grandfather at their Boston auction house, Miranda Wimplegate discovers she's accidentally sold a powerful family's prized portrait to an anonymous bidder. Desperate to appease the people who could ruin them forever, they track it to the Missouri Ozarks and make an outlandish offer to buy the local auction house and all its holdings before the painting can move again.
Upon crossing the country, however, Miranda and her grandfather discover their new auction house doesn't deal in fine antiques, but in livestock. And its frustratingly handsome manager, Wyatt Ballentine, is annoyed to discover his fussy new bosses don't know a thing about the business he's single-handedly kept afloat. Faced with more heads of cattle than they can count---but no mysterious painting---Miranda and Wyatt form an unlikely but charged partnership to try and prevent a bad situation from getting worse.
My thoughts:
Author Regina Jennings brings good clean stories to life with her quirky, sweet, irksome characters. You'll find as I always do when reading a Jennings book that you get a lighthearted feeling because there is fun, joviality, and downright silliness sometimes in the characters as she develops the story around them.
When Miranda meets Wyatt, it is under hilariously disturbing circumstances. She and her grandfather have just traveled by train from the cultured city of Boston to the rough and tough Ozarks. Expecting to be met by some transportation to take them to their final destination which they assume is a cultured auction house situated in a cultured city or town, they find themselves met by a suave young man seated upon a rough wagon. Right after his arrival, another "gentleman" arrives on the scene and snatches the wagon right out from under the first and departs. This leaves Miranda and her grandfather to fend for themselves.
As the story progresses, Miranda and grandfather find the fancy auction house is actually a stinking animal barn where cows, sheep, goats, and chickens are auctioned. Not some fancy place which they were expecting their newly purchased auction house to be.
As the story progresses, the funny turns sad and more realistic. Miranda's grandfather is behaving weirdly and totally out of character. Actually, he is spiraling downward into dementia.
Wyatt shows a tender and caring side as he grows fond of Miranda and her grandfather. He is kindness embodied in a strong manly form.
I found this a fun and interesting story touching on a bit of Americana from the turn of the century. Spoiler alert: No, grandfather doesn't get any better. This is a bittersweet tale that embraces the need for caring people to watch over those cascading down the dark halls of dementia.
I recommend this for light reading with a touch of serious matter.
Begins December 15
ENDS December 30 @ 12:00 a.m. ET.
Litfuse Publicity Group
on behalf of Bethany House a division of Baker Publishing Group and the author to facilitate this review.Opinions expressed are solely my own. I was not compensated for this review.